Meet Our Residents: Ken Alexander + Jerry Calcaterra
"We moved for all the modern conveniences." —Ken Alexander
Partners Ken Alexander and Jerry Calcaterra relocated from another senior living community for the Clarendale Clayton lifestyle.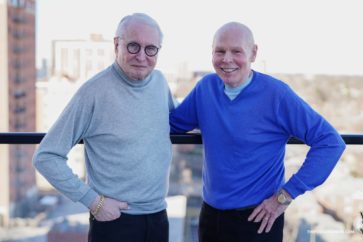 "We liked the location. More urban. More modern," Ken said. "Plus, the staff is phenomenal, and the new amenities are state-of-the-art. Everything here is truly topnotch," Jerry added.
"Rather than flyers under the door, we keep up with events on the community phone app and screens throughout Clarendale. Movies. Fitness classes. Arts studio events," they said. "It's simple and elegant."
According to the couple, "The food is also outstanding, and service is exceptional. Chef Adam makes sure of it."
The best way to see what our residents are talking about is to experience Clarendale Clayton yourself. Contact us today to schedule your personal visit.